17th UPM Theatre Festival Awards Ceremony
The UPM's 17th Theatre Festival was held at the Rectorate Assembly Hall on 26 May. All the participant theatre groups, as well as university members that support the theatre groups were invited. The School of Computing was represented by Xavier Ferre Grau. The ceremony was chaired by Rector Javier Uceda Antolín and presented by the Caín theatre group, winners of last year's festival.
The ceremony had a very distinct theme; it was a tribute to Cabaret. The members of Caín entertained the audience with an uninhibited and dazzling performance. They electrified the showgoers with very well chosen and choreographed dances and songs. They were given the biggest round of applause at the end of the ceremony.
The prize awards kicked off with the Best Supporting Actress and Best Supporting Actor awards, which both went to Histrión, specifically to Belén Cañón Riesco and Andrés Alfonso Caurcel Díaz for the roles of Martirio (Bed Assault) and 5th Lady (Extras) and the Umpire (Bed Assault), respectively.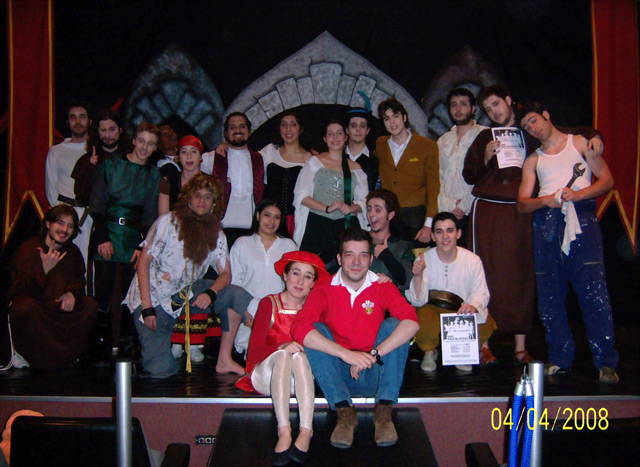 After more dances, Lourdes Arina of Ishtar received the Best Actress award for her role as Beatrice in Shakespeare's Much Ado about Nothing and Fernando González-Posada of No Es Culpa Nuestra, the Best Actor award for his role in Hamlet 2. Histrión had nominees for both categories in the shape of Jaime Nuche Bascón for Best Actor and Nélida Nkumu-Mbomio Ada for Best Actress for their roles in Histrión's production Bed Assault.
The next award to be presented was for Best Production, which was shared by Hamletmachine and Solaris by No Es Culpa Nuestra and Caín, respectively. Then a well-deserved Special Jury Prize went to Lewis Carroll's Alice performed by No Es Culpa Nuestra.
Histrión was again nominated for the Best Director category in the person of Sergio Gayoso Fernández, and the prize went to Denniz Dönmez for Hamletmachine.
Finally, the Rector presented the award for the Best Play to the Festival winner. The nominees were Hamletmachine by No Es Culpa Nuestra and States of Shock by Caín, and Histrión was proclaimed prize winner and Festival winner for Bed Assault.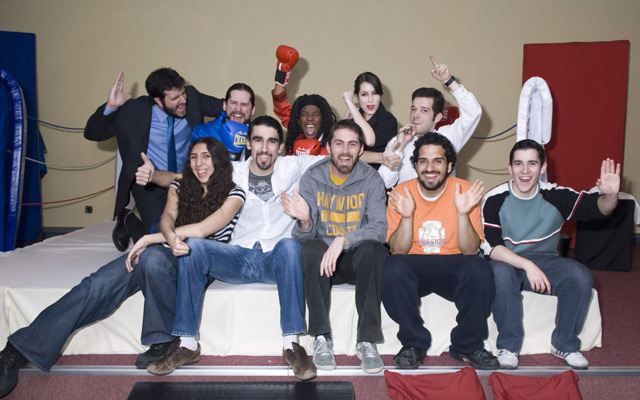 It is the first time in Histrión's 15-year history that we have received a Best Production award and had such a winning streak at a festival. All the hard work that we have been doing within the group over the last few years has finally paid off this year, and we are very happy and pleased about this. Thanks to all those who support us, all those that have been to see us and all those that enjoy watching us perform.